Repairs Installation & Maintainance
For all your residential, commercial & industrial needs
Click to learn about Cornelius Electrical Contractors
Welcome to Cornelius Electrical Contractors, your premier electrical service provider in Melbourne, Palm Bay, Brevard and Indian River Counties, Florida. Our company has been serving the region for several years, providing top-notch electrical services to commercial and residential clients. We take pride in our reputation as a reliable and customer-focused contractor, and we are committed to providing excellent service to each and every client we serve.
At Cornelius Electrical Contractors, we understand that your electrical needs are unique, and we offer a wide range of services to meet them. Our team of experienced and licensed electricians has the expertise and tools to handle all kinds of electrical jobs, from small residential repairs to large commercial installations. We are dedicated to ensuring that your project is completed on time and within budget, and we strive to exceed your expectations every step of the way.
We take safety seriously at Cornelius Electrical Contractors, and we adhere to the highest industry standards in all our work. We use only the best materials and equipment available, and we are fully licensed, bonded and insured for your peace of mind. When you choose us as your electrical contractor, you can trust that your project will be handled with the utmost care and professionalism.
Thank you for considering Cornelius Electrical Contractors for your electrical needs. We look forward to the opportunity to work with you and provide exceptional service that you can rely on.
Safe and reliable electrical system in your home or business
At Cornelius Electric we understand the importance of having a safe and reliable electrical system in your home or business. That's why we offer a wide range of services to meet all of your electricity needs. Whether you need help with electrical repairs, installations, or upgrades, our team of licensed, experienced professionals is here to help.
When you schedule an appointment with us, you can rest assured that you're getting the best possible service. Our technicians are highly trained and certified, and they use only the latest tools and techniques to get the job done right. Plus, we offer competitive pricing and flexible scheduling options to make it easy for you to get the help you need when you need it.
So if you're looking for a trusted partner for all of your business or home's electrical needs, look no further than Cornelius Electric. Contact us today to schedule an appointment and experience the difference that our expertise can make!
We will call you back as soon as we can.
Free Diagnostics with Repair
As a State Certified Electrical Contractor, we can provide all aspects of residential, commercial, and industrial electrical wiring as well as installation and maintenance of electrical equipment and machinery.
Electrical work can be very dangerous, and amateur electrical work can result in injuries such as shocks, cuts, burns, and falls. Direct contact with live circuit conductors will cause electric shock; faults in a system can cause stray voltage, and incorrectly configured wiring can result in fire. Please, do not attempt to fix an electrical issue yourself. We have on-call electricians in Melbourne, Palm Bay, and the surrounding areas to respond to emergencies. Contact us 7 days a week, 24 hours a day at 321-529-1115.
Free electrical service and diagnostic when you get your repair done by Cornelius Electrical Contractors is a specific offer provided by our company. Use our online form to help us understand your needs.
It is always a good idea to schedule an appointment. We want to give the best service we can and we know you are busy too! After hours give us some information about your job and we will contact you.
Cornelius Electrical Contractors offers a wide range of residential, commercial and industrial services. 
Click on Reviews to see our happy customers!

Always use a certified electrician
When it comes to electrical work in your home or business, it's crucial to hire a certified electrician. Electrical systems can be complex and dangerous if not handled correctly. Attempting to fix or install electrical systems on your own or using an unqualified electrician can result in damage to your property, injury or even death. Therefore, here are some reasons why you should always use a certified electrician.
Safety
Safety is the primary reason why you should hire a certified electrician. Electrical work can be dangerous and pose a severe threat to your life and property. A certified electrician undergoes rigorous training and is well-versed in safety regulations, codes and standards, making them qualified to handle any electrical project safely. They also have proper tools and equipment that are required to perform the work safely and efficiently.
Experience and Expertise
Certified electricians have undergone extensive training and possess significant experience working with electrical systems. They have the knowledge and expertise to diagnose and solve any electrical problem, no matter how complex it may be. Whether you need electrical repairs, upgrades or installations, a certified electrician can get the job done correctly the first time, ensuring your safety and peace of mind.
Compliance with Electrical Codes and Regulations
A certified electrician is familiar with all the electrical codes and regulations governing electrical systems. They ensure that all electrical work is compliant with the safety codes and standards, preventing potential safety hazards and damage to your property. Failure to comply with these codes and standards can lead to fines or even lawsuits, so it's essential to hire a certified electrician who can guarantee compliance.
Insurance Coverage
A certified electrician carries liability insurance, which means that you're covered in case of any damages to your property or injury during the electrical project. In contrast, an unqualified electrician may not have insurance, leaving you liable for any damage or injury that occurs on your property. Using a certified electrician ensures that you're protected from any financial loss that may result from an electrical project.
Saves Time and Money
Hiring a certified electrician may seem expensive, but it's worth it in the long run. A certified electrician can get the job done correctly the first time, saving you money on repairs or rework. They also have the proper tools and equipment required to complete the project quickly, saving you time and preventing delays.
Summing it up, hiring a certified electrician is essential for the safety and well-being of your property and family. They possess the necessary experience, expertise, and knowledge to handle any electrical project safely and efficiently. Don't put your safety and property at risk; always use a certified electrician for your electrical needs. See our license number below.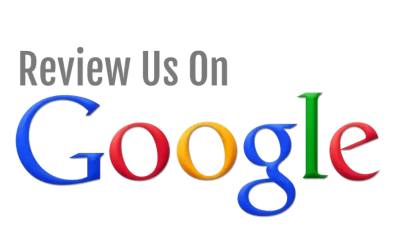 Our customers are highly satisfied with our service, as evidenced by our impressive 4.9-star rating on Google reviews, based on feedback from well over 300 customers. Allow me to share a testimonial from one of our valued clients, Jim, who recently had a backup...
read more